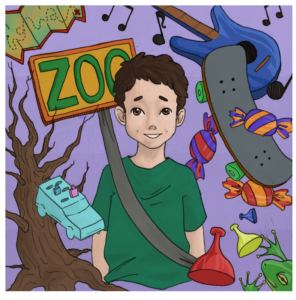 There's nothing like visiting the grandparents on weekends – especially as a child. My grandparents always made it a point to facilitate my imagination. That's something I'll remember the most, I think. The rule that I wasn't allowed to buy my own books – they always bought them for me. Always bringing me to writing camps where I could write about anything. It's easy to miss the days in which your world was essentially a poem out of William Blake's The Songs of Innocence.
Here I recall those short car rides where I transition from begging my parents to tell me if we were there yet to loving the scenery: those passing trees, the businesses I somewhat recognize every time I visit. That neon sign of the baker flipping dough. (I always thought it was pancakes when I was little – and it still looks like pancakes, honestly.)
I recall the excitement for getting spoiled with love and food and adventures whether it be my grandparents exposing me to great books, video games or going out somewhere. It's a time I always wish I could go back to.
So check out my latest short story: Passing Trees over at 101 Words.